Aid arrives from Miami-Dade to area affected by the hurricane
After Hurricane Ian passed through Florida, social organizations, private companies and politicians organized to assist those affected.
FORT MYERS .- Social organizations, private companies and political leaders of Miami-Dade came together to deliver aid this Tuesday to the victims of Hurricane Ian in the city of Fort Myers.
Clothing, medicines, toiletries and personal hygiene items, water and hot food, among other products, were donated to the community in the parking lot of the Police Department of this town in Southwest Florida.
Christian Cevallos, councilman of the 11th district of Miami-Dade, one of the organizers of this day of solidarity, told DIARIO LAS AMÉRICAS that a total of 24 'pallets' with different types of merchandise were transported.
This activity was also joined by the construction company Standard Land Development (SLD), which provided the trucks to move the donations.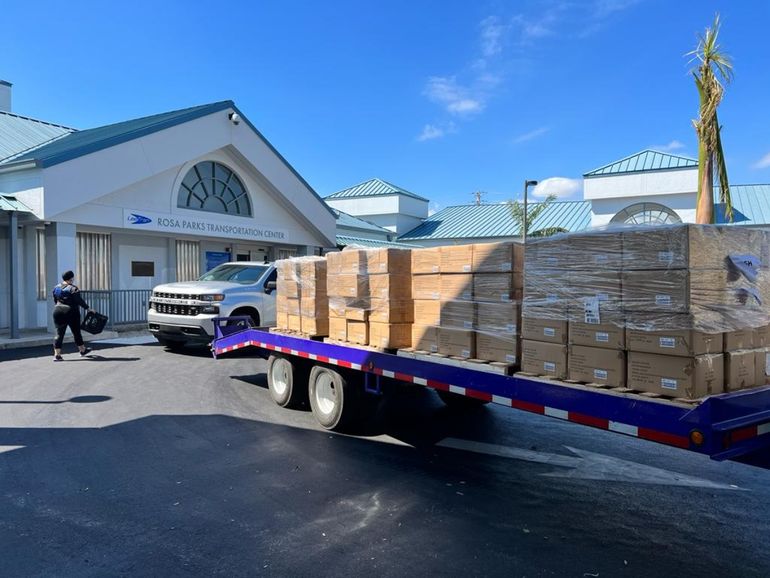 The people who came to receive the aid commented that the greatest need in these difficult times is drinking water, as well as medicine and non-perishable food products.
Joshua, a Puerto Rican affected by the storm, said that he was passing through Georgia and that as a result of the devastation of the cyclone he has had to sleep on the streets of Fort Myers.
«They have brought us food, also water, but this help today is very significant for all of us,» said the Puerto Rican.
Michael J. Newell, president of SLD, said he felt «heartbroken to see all the people who lost their homes and families, but with satisfaction and gratitude to God for being here, with my team, whom I thank for their commitment, love and dedication to this cause of being in solidarity with those who need it most".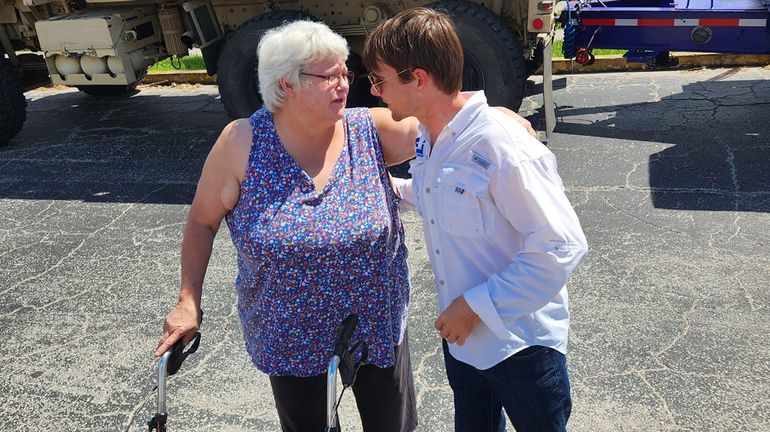 Councilman Cevallos highlighted the solidarity of «many people» from Miami-Dade who made their contributions at authorized points in the city of Doral and the Kendall sector, in the southwest of the county.»
He highlighted the participation of Pastor Fermín Rojas, a Mexican religious who summoned a significant number of parishioners from his congregation to collaborate in the work of collecting donations.
Other victims of the cyclone arrived in search of clothing. «We lost everything, the hurricane left us on the street,» said a woman who identified herself as Melissa.
Cevallos assured that next Friday he will return to the area affected by the hurricane, with two chefs who will offer hot food.